Our Story
Tradition + Innovation, combined with a passion for good eating.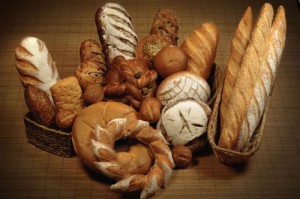 That's our recipe…in fact, it's who we are.
Pasadena Baking Co. is primarily a wholesale bakery specializing in European Pastries and Artisinal Breads.  We also make Unforgettable Wedding Cakes and are a sister company to the legendary, Mi Piace , in Old Town Pasadena, and many of our pastries/desserts are featured and can be ordered from there by the public.


Pasadena Baking Co. was created by  Armen Shirvanian and Takis Markoutsis–partners and friends with a clear vision of what was missing and where they fit into the Los Angeles food scene.
Takis began when he was 12 years-old as an apprentice in pastry shops in his native Athens, Greece.  He developed his mastery by training in  France, Italy, Canada, Japan and then owned multiple businesses before  meeting and beginning his 20+ year collaboration with Armen.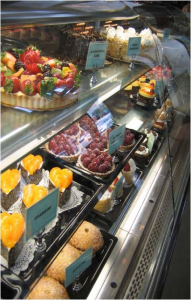 In 1989, Armen and Takis opened Mi Piace, the wildly popular Italian Kitchen located in Old Town Pasadena.  With lines out the door and down the sidewalk, Mi Piace's addictive qualities were evident right from the start.  These same reasonable prices and desire for the repeat experience were evident in the Mi Piace desserts created by Takis, and shortly after Mi Piace's opening, a wholesale business was created to meet the high demand for larger orders of these unforgettable pastries and artisanal handcrafted breads.
In 1998, Armen and Takis took Mi Piace through a "Metamorphosis," expanding the restaurant by creating a lounge space and upgrading the wholesale business by moving Pasadena Baking Co. into a new 12,000 square foot space also in Pasadena.  As a result the business has simply soared.
As a team, Takis and Armen still experiment and enjoy the great joy of inventing new ways of making, eating, thinking and experiencing food; and continually evolve their businesses.
Informed and reflecting the tastes and rhythms of American life and the explosive interest in all things culinary, Takis and Armen continue to anticipate and set trends.  Two incredibly talented friends with a passion for food, got together to fulfill their dreams, and as a result, the Los Angeles culinary world has never been the same!
Experience the evolution for your self…